For over a century, Narcissi have been the symbol of Montreux and the areas above the Vaud Riviera. Every time the region was mentioned, their flowering in May was highlighted as a unique phenomenon. During the Belle Epoque period, when Narcissi came into flower in May, it was the attraction of the year.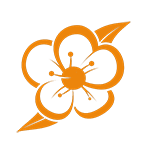 From 1897 to 1957, Narcissi Festival was the flagship event of Montreux. International orchestras, ballets and operas were playing. Floral parade floats sumptuously decorated were crossing the city. In 1954 this event was even the first TV retransmission on Eurovision. Organized in May, then in June, this festival marked the end of the winter high touristic season at this time. The last edition of the Narcissi Festival took place in 2015.
Narcissus by thousand
From 1961, 9 min. documentary with French audio.